An important aspect of CoSiMa is the experimentation of user scenarios, technologies, and content developed in the framework of the project with a community of users.
« Collective Sound Checks » are regular events that allow us to try out new developments with a larger number of users and to validate technological, aesthetic, and social hypotheses of our work. Each event proposes different experiences inviting users to play music together, or a game, or to discover augmented reality spaces.
The first CoSiMa Collective Sound Checks have been conducted in collaboration with the Studio 13/16.*
A first series of workshops a the Studio 13/16 happened in spring 2014 on May 14, May 28 and June 14 (for the Open House at Ircam). A second series followed in Fall/Winter 2014 on October 1, October 15, November 5, and December 17.
We developed a series of web applications for these sessions. A selection of these applications for smartphones is online at cosima.ircam.fr/checks (please visit from a smartphone).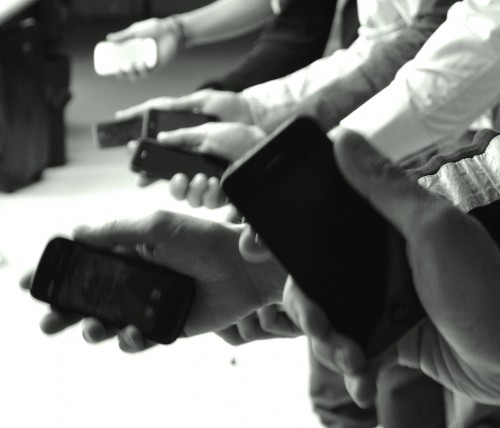 * Studio 13/16 sur facebook.