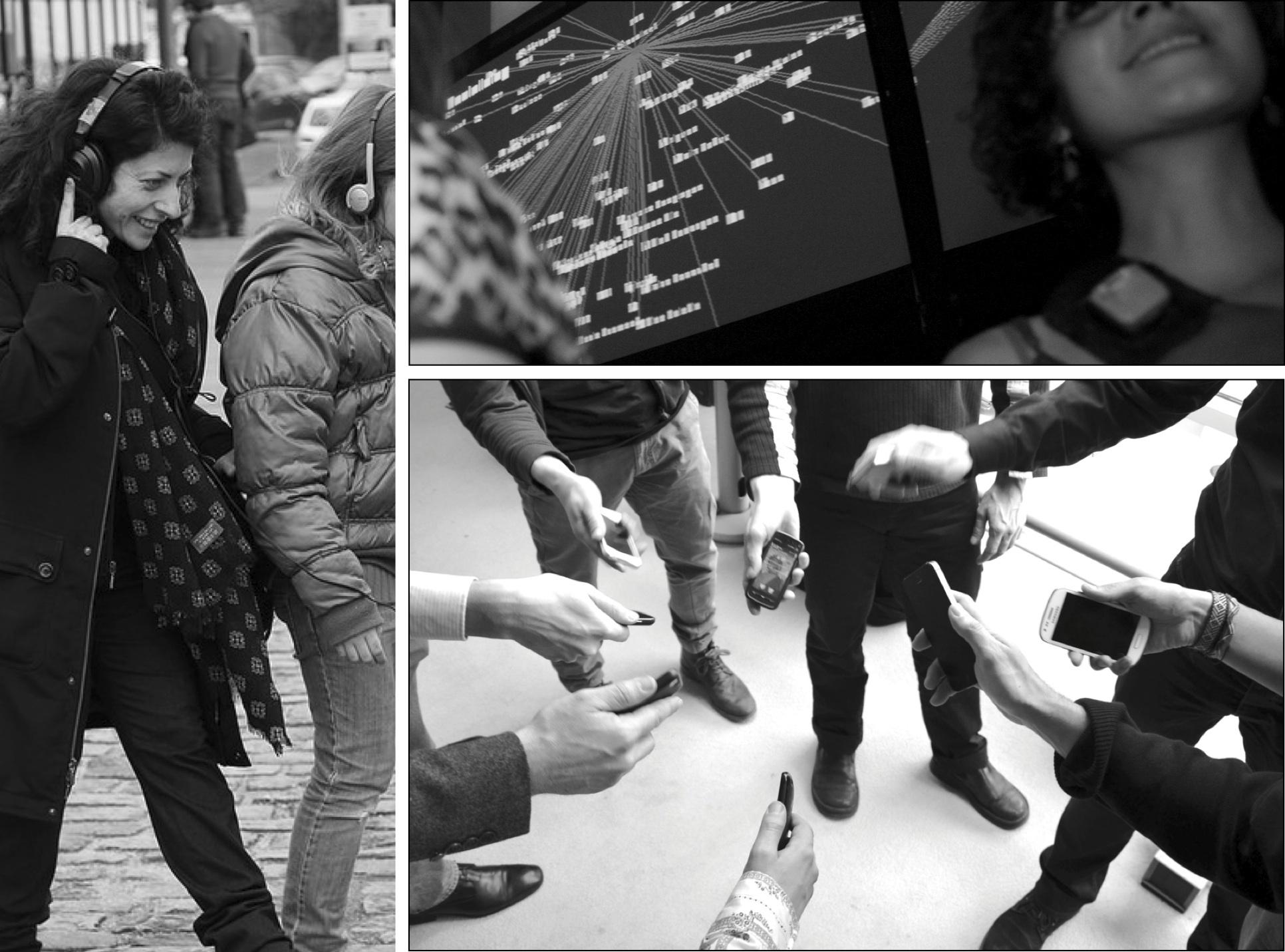 The CoSiMa project aims at developing a platform for collaborative and collective interaction based on recent mobile and web technologies.
The envisaged applications include collective audiovisual performances, collaborative games, and interactive fictions in the framework of artistic projects, innovative urban services, and marketing communication.
The CoSiMa platform turns the smartphone in everybody's pocket into a means of collaborative production and collective expression.
CoSiMa is supported by the french ANR National Research Agency (project ID <ANR-13-CORD-0010>).