CoSiMa is represented in the Electrosound exhibition at the EDF Foundation with two small installations. One documents the participative concert Chloé ⨉ Ircam and the other is a downscaled version of Collective Loops.
The installation that refers to the participative concert we created with Chloé, is based on the same technical setup and music track as the Terminal installation and features 14 wall mounted smartphones. As in the concert and the Terminal installation, the public can connect to the installation to participate using their mobile devices.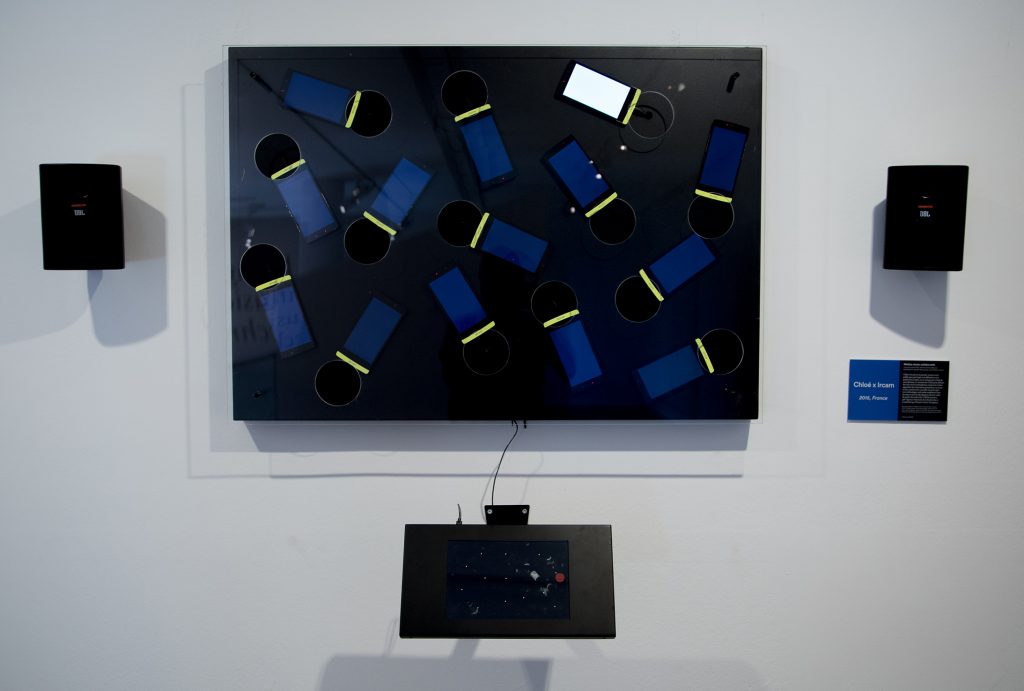 Collective Loops is shown in a reduced version with eight smartphones mounted on desk and a screen that replaces the floor projection.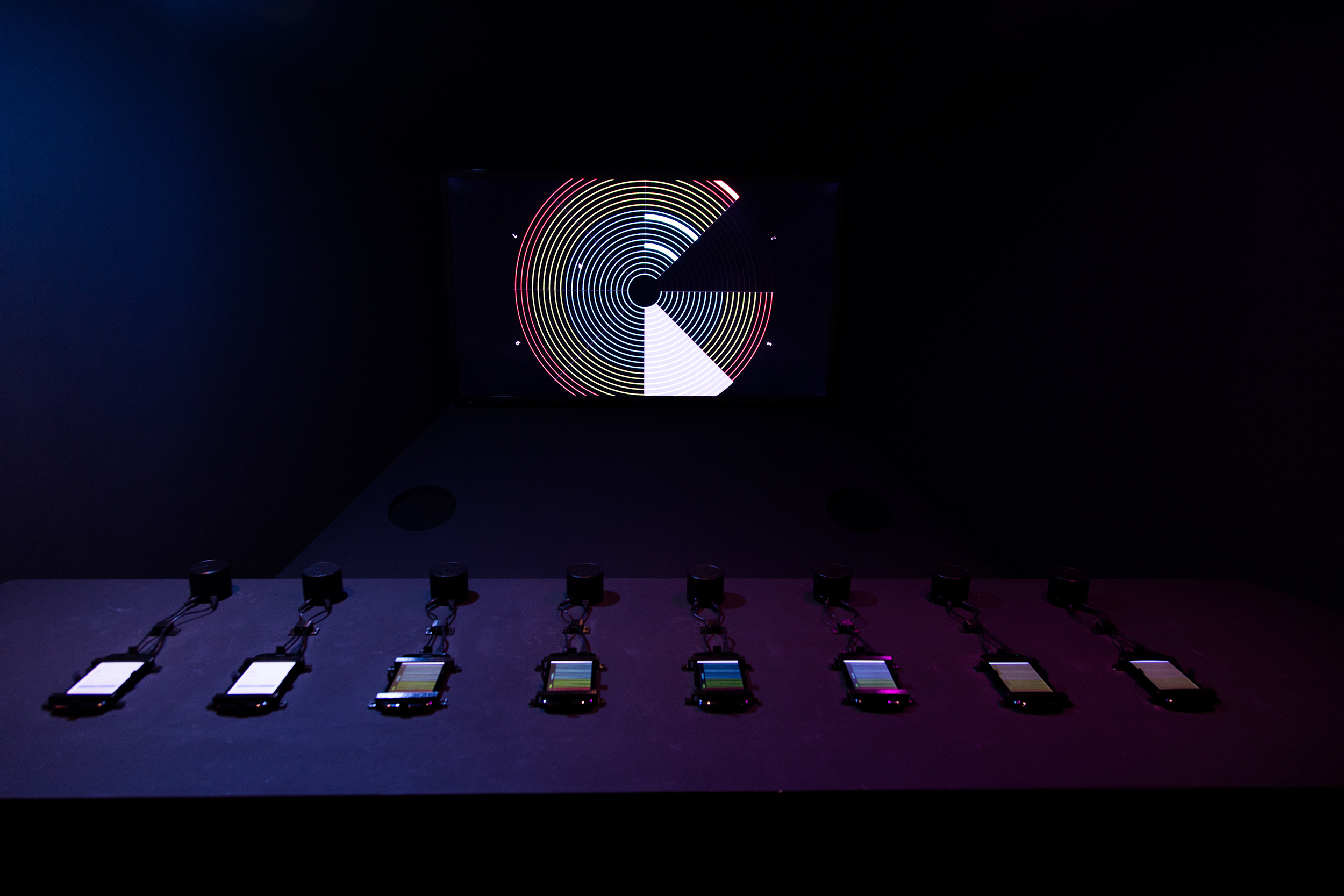 The exhibition also included the MO – Musical Objects that have been developed in the framework of one of CoSiMa's predecessor projects, Interlude.